Doug DimmaCommandome
Description
This Mod Adds A Skin For Commando.
"My name is Doug Dimmadome, owner of the Dimmsdale Dimmadome!"
Doug Dimmadome is the major business owner in Dimmsdale. He is sometimes featured as a villain, one time attempting to mind control the citizens of Dimmsdale with tainted milk, although sometimes he does help.
He usually introduces himself by name as well as what he owns, usually something relevent. He speaks in a stereotypical southern drawl, oftentimes repeating himself and speaking in a tongue-twisting manner. He is assumed to be the wealthiest person in Dimmsdale.
Doug Dimmadome is shown to own the following assets:
The Dimmadome
Dimmadelphia Cable
The Dimmsdale Ballhogs
Dimmsdale Flats (bought deed from Mr. Turner for eight bucks)
Dimmadome Acres
Chicken Dippin' Dippadome
Crock Talk Set
Doug Dimmadomes 80 Story Hat Storage
#Change Log
1.1.1
Made Some Lines A Bit Bolder So They Can Be Seen In Game
---
1.1.0
Reduced Hat Size Due To It Blocking Most Of The Screen
Updated Body To Match Commando's Skeleton
Reworked Textures To Fit Body Better
Updated Skin Icon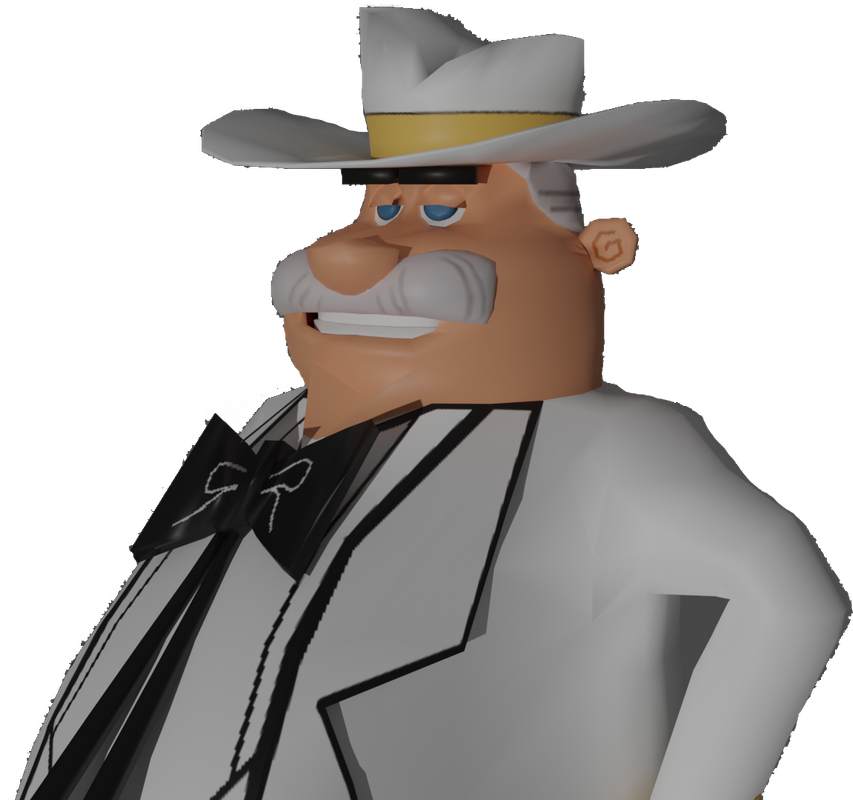 ---
1.0.4
---
1.0.3
Updated Name
Updated Subtitle
Updated Skin Icon
Updated Description
---
1.0.2
Updated Description
Updated Change Log To use Markdown
---
1.0.1
Fixed Hat Not Showing
Hat texture is a mess do to UV overlapping...
Figured out what the deprecate button does...
---
1.0.0
Added Doug Dimmadome, owner of the Dimmsdale Dimmadome, Billionare, real-estate tycoon, and de-stroyer of cherished childhood dreams! Like yours!
---