Better Shrines
by Evaisa <3
This mod aims to add new shrines to risk of rain and improve vanilla shrines!
It currently adds the Imp Shrine from risk of rain 1 and a alternative version of the Shrine of Chance.
Everything can be customized in its config file or disabled.
The alternative Chance Shrine is disabled by default but can be enabled in the config.
Images:
Shrine of Imps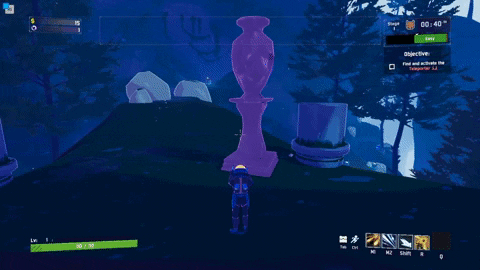 Shrine of the Fallen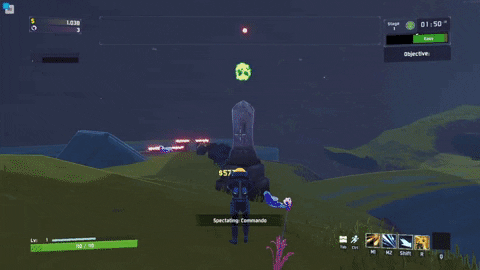 Shrine of Chance

Patch Notes:
0.3.3
Fixed Shrine of the Fallen price scaling, it no longer scales insanely fast.
Shrine of Imps now works with Artifact of Swarms.
Shrine of the Fallen can now be pinged even if no one is dead and price will always show.
0.3.2
Added Shrine of the Fallen, this shrine lets you revive fallen teammates for money, as always most things about it can be configured.
0.2.2
[REFACTORED CONFIG, REMOVE YOUR OLD CONFIG FILE OR STUFF WILL BREAK]
Made some changes to the difficulty calculation.
Mod is now compatible with DiluvianDifficulty.
Some code preperations for new shrine.
0.2.1
Adjusted Imp Shrine item weights slightly, rare items should show up less now even when instantly completing the shrine.
Added ShareSuite compatibility, it will now not scale the amount of items dropped with player count of ShareSuite is installed.
Modified imp spawning function, they should now always spawn even if there are too many monsters in the world. (This hasn't been tested thoroughly, please message me if it is still broken.)
Adjusted elite credit calculation.
0.2.0
Imps can now spawn as elites as difficulty scales. This can be disabled in the config.
Imps now get HP boosts when difficulty scales.
Networking overhaul, everything should now be perfectly synced with the server.
Overhauled imp spawn count, spawn count no longer scales with the game. Instead the amount of imps spawned is static based on choses difficulty and amount of players.
0.1.3
Imps should actually get killed if you fail now.
0.1.2
Potentially fixed a desync issue causing items not to spawn for a client.
0.1.1
Fixed the mod turning regular imps into tiny ones.
Imp Shrine time is now configurable.
0.1.0
First release!
Added Imp Shrine.
Added alternative Chance Shrine.
Installation
Drop BetterShrines.dll in your plugins folder.